DRUG & ALCOHOL OFFENSES ATTORNEY IN AURORA, IL
EXPERIENCED CRIMINAL DEFENSE ATTORNEYS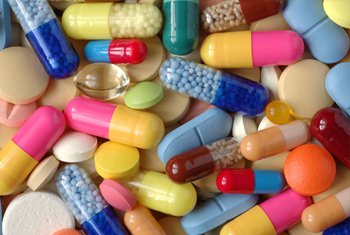 The Law Offices of David Guy Stevens, LLC provides criminal defense throughout Northern Illinois and defends clients against charges such as:
Drug possession

Cultivation of marijuana

Possession with intent

Drug manufacturing

Drug trafficking

Trafficking or possession of illegal prescription drugs
NORTHERN ILLINOIS LAWYERS – DRUG POSSESSION CASES
Drug offense spand the entire range of seriousness, from a class C misdemeanor the lowest class of misdemeanor (possession of a small amount of cannabis) all the way to class X felonies punishable up to and over 20 years in prison. At the Law Offices of David Guy Stevens, LLC we know the state laws relating to possession and sale of controlled substances such as cocaine, heroin, methamphetamine, ecstasy, and marijuana. The consequences for violating Illinois drug laws continue to get worse, with increasingly severe penalties if convicted of possession, trafficking, sale, delivery, distribution, or manufacture of controlled substances or marijuana. We use our knowledge of Illinois drug offenses and their penalties to provide a strong defense against any drug charge. If you have been arrested or are charged with a drug case of any kind, contact the Law Offices of David G. Stevens, LLC right away.
When facing drug charges, the best kind of criminal attorney to have on your side is a lawyer who knows the law and who knows the court systems in DuPage, Kane, Kendall, Cook, Will, and other counties. The Law Offices of David G. Stevens, LLC has 5 attorneys with a combined 90 years of experience defending clients charged with drug related offenses.
ILLINOIS DRUG CRIME OVERVIEW
Drug crimes can include everything from simple possession to allegations of manufacture, sale or delivery of illegal substances. Defendant's charged with drug offenses can be charged under state or federal laws. Depending on the severity of the offenses a defendant convicted of a drug crime can be sentenced to prison, jail, or probation and ordered to pay restitution, drug fines and assessments, or face forfeiture of property including cash and vehicles.
Usually larger quantities of drugs result in harsher penalties than smaller quantities but even possession of a small amount can result in significant sentences if the perpetrator also possesses a weapon or is within a protected zone such as a school, park or public housing complex. It is important to consult an experienced criminal defense attorney as soon as possible to help protect your rights and maximize your chances for a favorable outcome in the case. If You Have Been Charged With a Drug Crime.
Do not underestimate the seriousness with which the court system treats drug offenses. If you have been arrested for a drug crime, the time to consult an experienced attorney is TODAY. David Guy Stevens, fa ormer criminal prosecutor, has experienced attorneys ready to answer your questions in Aurora, Joliet, Naperville, and Chicago Illinois.
ALCOHOL OFFENSES – ILLINOIS ZERO TOLERANCE LAW
If you are under the age of 21 and you have been charged with a drinking offense you may lose your priviledge to drive.
There is a Zero Tolerance law in the State of Illinois. Which means that any amount of alcohol consumed by a person under the legal drinking age of 21 years old, along with a potential conviction and jail time, may also be subject to a 3 to 12 month suspension of their driver's license. This may happen even if a vehicle was in no way involved in the offense.
If you have been charged with a drinking offense, you need a good attorney. Call the Law Offices of David Guy Stevens, LLC today for a free consultation. Our experienced lawyers will look for the best possible outcome for our clients, whether that means taking the case to trial, we have experienced trial lawyers, or negotiating an outcome which avoids jail and/or the loss of your driver's license.