VIOLENT CRIMES ATTORNEY IN AURORA, IL
EXPERIENCED CRIMINAL DEFENSE ATTORNEYS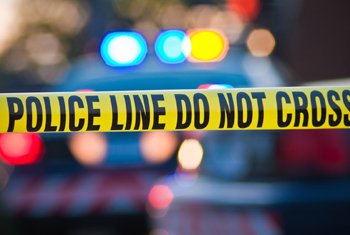 At the Law Offices of David Guy Stevens, LLC we know how confusing and stressful any domestic violence charge can be. A person accused of domestic battery or a restraining order violation may have been wrongly accused. Often the alleged victim does not want to pursue charges but the prosecutor will not drop the charges. Many people charged with domestic battery have lived a law-abiding life and have never abused anyone before, and find themselves charged with domestic violence for a minor incident that would not have been prosecuted a few short years ago. Sometimes the prosecution process can cause more division within the family than the alleged incident that led to the charge.
David Stevens an Illinois domestic violence attorney can thoroughly investigate your case and work hard to win an acquittal or to try to otherwise avoid a permanent criminal conviction. If you have been charged with any type of domestic violence, contact the Law Offices of David Guy Stevens, LLC right away. We offer a free initial consultation.
DOMESTIC VIOLENCE CHARGES
David Stevens has defended people charged with all types of domestic violence. We have helped people charged with crimes affecting their family or household, including:
domestic battery (the victim alleges bodily harm or any kind of touching of an "insulting or provoking nature")

aggravated battery (battery using a deadly weapon, or other aggravating factors, such as pregnancy of victim)

domestic assault (the victim alleges that he or she was in fear of receiving a battery)

aggravated assault (assault with a weapon)

violation of an Illinois order of protection or violation of a restraining order

stalking (an incident has occurred at least twice and the victim alleges receiving threats of bodily harm)

aggravated stalking (when the victim alleges harm or injury)

unlawful restraint
PENALTIES FOR DOMESTIC VIOLENCE CONVICTIONS
Domestic violence crimes can result in anything from a sentence of probation or conditional discharge to time in the county jail or even prison. Under some circumstances a domestic violence offense can be enhanced to a felony charge, depending on the prior criminal history of the accused or the circumstances of the case. A conviction for a domestic violence charge can affect one's ability to obtain or keep a FOID card. A non-citizen convicted of even a very minor domestic battery incident can be deported and never allowed to return to this country. That is why it is critical that you talk to a skilled domestic violence defense attorney immediately if you have been accused of crimes such as domestic battery, stalking, violation of an order of protection or unlawful restraint. contact the Law Offices of David Guy Stevens, LLC, to discuss your case. We offer free initial consultations.
ILLINOIS LAWYERS – ASSAULT & AGGRAVATED BATTERY
The Law Offices of David Guy Stevens, LLC is well equipped to defend people against charges of violent crimes such as assault or aggravated battery. We know how to protect your rights throughout the legal process, from arraignment hearings to post-conviction relief petitions.
TYPES OF VIOLENT CRIMES
Our experienced criminal defense attorneys have defended people accused of a wide range of violent crimes, including:
Assault

Aggravated assault

Criminal sexual assault

Battery

Domestic battery

Domestic violence

Aggravated battery with a firearm

Armed robbery

Home invasion with a weapon

Carjacking

Murder and reckless homicide

Attempted murder

Arson

Aggravated arson

Aggravated discharge of a firearm

Mob action

Guns & Weapons Charges
ILLINOIS DEFENSE LAWYERS – WEAPONS VIOLATIONS
Illinois law is complicated regarding weapons violations. There are many exceptions, and the penalties for a violation of gun laws depend on age, prior criminal convictions, and the circumstances surrounding a charge of violating Illinois gun laws. Municipalities often have separate laws regulating gun possession and use within the boundaries of the city or town. Additionally, gun laws frequently change.
The Law Offices of David G. Stevens, LLC know the laws regarding gun and weapons possession in Illinois and will work hard to defend you against weapons charges. We will keep you informed about developments in your case, and protect your rights during any legal proceedings. Contact the Law Offices of David G. Stevens, LLC in Aurora and Naperville, Illinois if you have been charged with a violation of Illinois gun laws. We offer a free initial consultation.
TYPES OF WEAPONS VIOLATIONS CHARGES
Our experienced attorneys have defended many people against charges of unlawful use of a weapon in Illinois. Often, these charges involve possession of a firearm without a FOID card (Firearm Owner's Identification Card). Some Illinois municipalities ban handguns altogether, with or without a FOID card. We have handled weapons charges as diverse as an aggravated discharge of a firearm, reckless discharge of a firearm, commission of a felony with a firearm, aggravated battery with a firearm, possession of a weapon by a felon, and much more.
If you are a gun owner, it is important to familiarize yourself with the gun laws of Illinois and of your municipality, as you may violate these laws inadvertently. If this happens, you may face a criminal conviction for some type of unlawful weapons use that may follow you for the rest of your life—and for violating a law you did not even know existed. That is why, if accused of any weapons violation, it is important to contact a skilled attorney who knows the gun laws of Illinois and who can work to try and get you an acquittal or who can work to get the charges and penalties reduced and to achieve the best possible outcome for your case.
PENALTIES OF A WEAPONS VIOLATION CONVICTION
Many weapons or gun crime sentences, especially those related to the commission of another crime while in possession of a weapon, carry mandatory prison terms. Charges such as armed robbery, aggravated vehicular hijacking, and home invasion can carry increased penalties where a firearm was allegedly used. These severe penalties make it important for you to contact an experienced Illinois defense lawyer who is knowledgeable in weapons law right away if you are charged with any weapons offense with committing a crime while armed with a firearm, knife, or other weapons. Contact the Law Offices of David Guy Stevens, LLC.