DIVORCE ATTORNEY IN AURORA, IL
I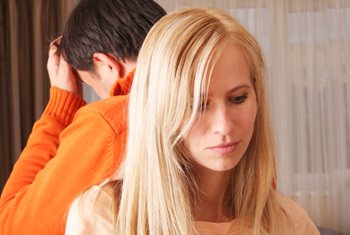 f you are considering a divorce, it is important that you consult with an experienced attorney that can help you make the right decisions about the myriad of complicated issues that you would be facing.
Whether your divorce will involve disputes about children, complex assets that require sophisticated financial advice, or you anticipate a relatively simple, uncontested divorce, it is always wise to have an experienced Illinois divorce lawyer review your situation. There may be issues that you have overlooked or problems that have not been fully considered that could arise in the future.
Divorce can be very emotional, stressful and often traumatic. The Law Offices of David Guy Stevens, LLC mission is to make sure that your family's needs are met with caring and compassionate legal service. David Guy Stevens is dedicated to success and client satisfaction in divorce in Northern Illinois.
Every client's situation is different, our approach to every client is based upon that person's individual concerns. By encouraging client participation and by offering honest advice, comfort, and support, we have found that we are better able to meet our clients' needs.
COMPREHENSIVE DUPAGE, KANE, AND KENDALL SERVICES
The Law Offices of David Guy Stevens, LLC handle all divorce-related legal matters, such as:
Legal separation

Annulment

Contested and uncontested divorce

Spousal maintenance/alimony

Property division

Enforcement of existing orders